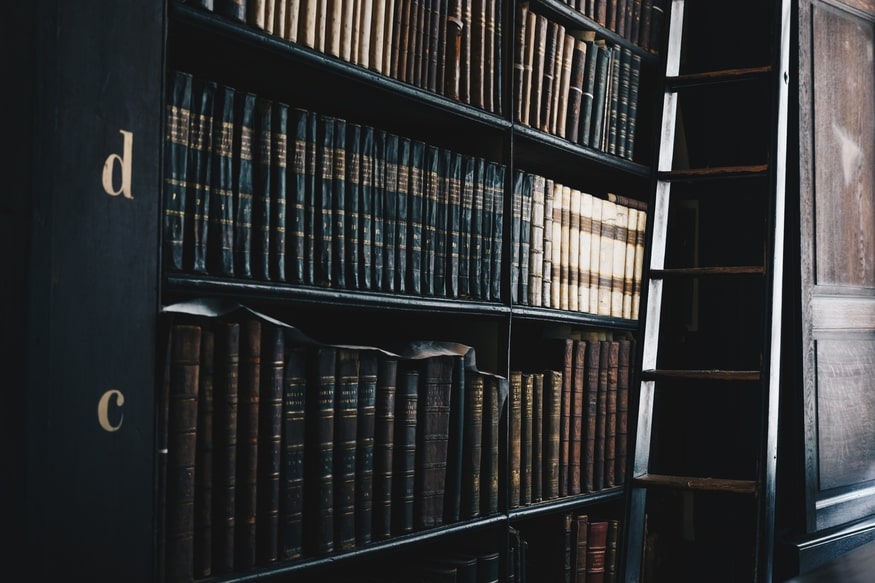 First Bullion partner with leading Fintech law Firm and Blockchain integrator and Advisory to drive STO Adoption and Ecosystem
First Bullion Holdings Inc. ("First Bullion") a fully Licensed and Regulated financial platform that enables the issuance and management of digital securities using Blockchain based Asset Digitization Technology, is proud to enter into a strategic partnership with Henry Yu and Associates ("HYA"), in association with L&Y Law Office, a leading blockchain and fintech law firm and Creative Union International Limited ("Creative Union"), expert in blockchain technology integration and advisory services.

First Bullion successfully completed the first STO in Asia under CEZA jurisdiction for Flourish City Development in 2019. This has become the benchmark for regulated STO in the region. First Bullion digital platform improves the alternative investment experience for investors, issuers and their placement agents – from onboarding and subscription processing to investor management.

"We are excited to work with our Partners, HYA and Creative Union as we believe there will be a monumental shift to regulated wallets and exchanges. This partnership allows us to put all our focus on token issuance and the tokenized securities market, which we expect will be a billion dollar business in the coming years". Philip Tam, CEO First Bullion.

For First Bullion, compliance is a North Star and a key competitive differentiator, we recognize and acknowledge the role of regulation in managing today's financial markets. Partnering with HYA will provide our clients and investors in our security tokens much higher level of assurance in the underlying legality and compliance framework.

HYA has been at the forefront of advising blockchain based fintech start up, investments and transactions. Henry Yu, the founder of HYA is an energetic pioneer in this field and his firm is advisors for many clients for the Regulatory Sandbox recently announced by the Securities and Futures Commission of Hong Kong in November 2019.

Creative Union has a long and successful track record with providing the financial advisory services for music and entertainment industry in Asia. Its Managing Partner, Catar Liu, is the founder of the first global exchange for diamonds and have since worked as senior management role with financial technology companies such as eBroker Group Limited (a public listed company in HKEx) and Thomson Reuters (a well-known international financial information provider). The partnership with Creative Union increases the technological and integration capabilities of our platform and also bring in media/marketing experiences to extend our reach to different customer segments.

"We are excited on the partnership and our first STO project being successfully launched. With our knowledge and experience on FinTech industry, client network and financial advisory experience of Creative Union, we look forward to creating more successful cases together with First Bullion and HYA in near future."
ABOUT THE PARTNERS
HENRY YU and Associates
Henry Yu & Associates ("HYA") in association with L & Y Law office ("L&Y"), is a Hong Kong law firm focusing on fintech and blockchain industry, providing legal and regulatory services for blockchain applications, cryptocurrencies, virtual assets, ICO, IEO, STO etc. As a pioneer in the field, the founding partner of the firm, Mr. Henry Yu, is one of the first blockchain lawyers in Hong Kong as well as a minority of professionals who have participated in the first ever ICO and STO in Hong Kong. L&Y is in association with one of the largest law firms in Shenzhen, namely, China Commercial Law Firm and, with a strong network in China, it provides full range of services in the Greater Bay Area. Recognition and awards received by HYA and L&Y include Blockchain Technology Sector Law Firm of the Year - Hong Kong in Global 100 - 2019, Capital Markets Law Firm of the Year in Hong Kong by Corporate INTL Magazine 2019, Winner of M&A Adviser of the Year by Finance Monthly Global Awards 2018 and finalists of Rising Law Firm of the Year 2018 by ALB, finalists of Transactional Boutique Law Firm of the Year 2018 by ALB and finalists of Innovative Technologies Law Firm of the Year 2019 by ALB.
CREATIVE UNION INTERNATIONAL
Founded by experts in the Blockchain industry, Creative Union International helps clients to optimize their Businesses in a larger Blockchain ecosystem, basically Custom Blockchain Technology Integration and STO/ICO advisory services. The Managing Partner, Catar Liu, has a high profile and experience in the technology industry with a focus on FinTech. He is the founder of AssetOnChain Technology Ltd., the first exchange for Diamonds on Blockchain Technology globally. Moreover, Catar was business director of a listed company - eBroker Group (SEHK# 8036). He successfully helped eBroker to develop into a leading technology provider in Hong Kong's financial industry. He also assisted eBroker Group successfully listed on the Hong Kong Stock Exchange in 2019.

RELATED LINKS http://www.lylawoffice.com/about-us/ https://www.firstbullionholdings.com/


In Chinese -
FIRST BULLION与领先的金融科技法律事务所 和区块链集成商及咨询公司合作, 以推动技术应用和生态系统
First Bullion Holdings Inc.(以下简称" First Bullion")是一个获得许可且受监管的金融平台,使用基于区块链的资产数字化技术发行和管理数字证券,并很荣幸与余沛恒律师事务所(Henry Yu and Associates简称"HYA")和Creative Union International Limited (以下简称"Creative Union")建立战略合作伙伴关系,HYA与领先的区块链和金融科技律师事务所L&Y联营,Creative Union则是区块链技术整合和咨询服务的专家。

First Bullion于2019年成功完成了CEZA管辖下的亚洲首个STO(Flourish City Development公司)。这已成为该地区受监管STO的基准。 First Bullion数字平台改善了投资者,发行人及其配售代理的替代投资体验-从注册和认购流程到投资者管理。

First Bullion首席执行官Philip Tam说"我们很高兴能与我们的合作伙伴HYA和Creative Union合作,因为我们相信将会有一个巨大的转变以规范钱包和交易。"这种合作关系使我们能够将所有精力放在代币发行和证券化代币市场上,我们预计未来几年市场的规模将达到10亿美元。"

对于First Bullion而言,合规性就像北极星,也是关键的竞争优势,我们认识并认可法规在管理当今金融市场中的作用。 与HYA合作将在基本合法性和合规性框架中为我们的客户和投资者提供证券化代币方面的更高级别的保证。

HYA在为区块链金融科技初创企业、投资和交易提供咨询方面一直走在前沿。 香港证券及期货事务监察委员会最近于2019年11月宣布成立监管沙盒,其创始人余亨利(Henry Yu)是这个领域的积极倡导者,他的公司为许多客户担任顾问。

Creative Union在为亚洲音乐和娱乐行业提供金融咨询服务方面有着长期的成功经验。其执行合伙人Catar Liu是首家全球钻石交易所的创始人,此后一直在金融技术公司担任高级管理职务,例如eBroker Group Limited(香港交易所上市公司)和Thomson Reuters(知名的 国际金融信息提供商)。与Creative Union的合作伙伴关系提高了我们平台的技术和集成能力,并带来了媒体/营销经验,从而将我们的业务范围扩展到了不同的客户群体。


ABOUT THE PARTNERS - 合作伙伴
余沛恒律师事务所(Henry Yu and Associates)
HYA与专注于金融科技和区块链行业的香港律师事务所L&Y合作,为区块链应用,加密货币,虚拟资产, ICO,IEO,STO等提供法律和监管服务。作为该领域的先驱,律所的创始合伙人Mr. Henry Yu是香港首批区块链律师之一,也是少数曾参与香港首个ICO和STO的专业人士。L&Y与中国商业律师事务所合作,该事务所是深圳最大律师事务所之一,并且在中国拥有强大的网络,可在大湾区提供全方位的服务。 HYA和L&Y所获得的认可和奖项包括年度最佳区块链技术行业律师事务所-全球100-2019年香港;《企业INTL》杂志2019年度香港资本市场律师事务所;年度最佳并购顾问奖2018年《金融月刊》全球大奖,ALB入围2018年度新兴律师事务所,ALB入围2018年度最佳交易精品律师事务所以及ALB入围2019年度创新技术律师事务所。
CREATIVE UNION INTERNATIONAL
Creative Union由区块链行业专家创立,帮助客户在更大的区块链生态系统中优化业务,基本实现自定义区块链技术集成和STO/ICO咨询服务。该公司的执行合伙人Catar Liu在专注于金融科技的科技行业拥有很高的知名度和丰富的经验。他是AssetOnChain科技有限公司的创始人,AssetOnChain是全球钻石交易的首个交易所。此外,Catar是一家上市公司eBroker Group (SEHK# 8036)的业务总监。他成功地帮助eBroker发展成为香港金融业领先的技术提供商。他还协助eBroker Group于2019年在香港证券交易所成功上市。


RELATED LINKS 相关链接
http://www.lylawoffice.com/about-us/
https://www.firstbullionholdings.com/